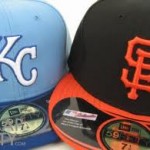 The Giants and Royals made a trade today swapping left handed starter Jonathan Sanchez for outfielder Melky Cabrera.
Sanchez was 4-7 with a 4.26 for San Francisco last season, while Cabrera hit .305 with 18 HR's and 87 RBI in his first year with Kansas City.  Both players are 5th year arbitration eligible players.
Kansas city continues to improve its pitching staff to help support the stable of young impact bats they now have in the big leagues.  The Giants appear to have solved their centerfield dilemma.  This is probably not a long term answer for the Giants in center, but if they are looking at their current window of making another run for a championship with Cain and Lincecum under control, this may fill the outfield void short run.
It may be argued that the Giants did not get enough for their hard throwing lefty who won 13 games when the Giants won the World Series in 2010, but they may have solved their CF need for another championship run.  More moves by the Giants likely in the free agent market are anticipated.
Fun to see some moves starting to take place.
Scan