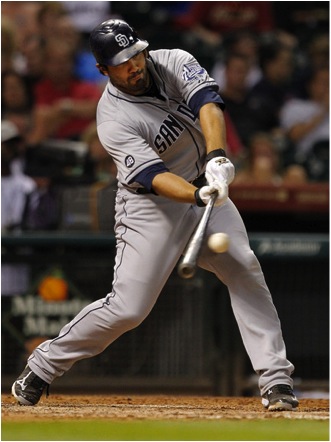 You were asked which Padres player currently on the DL will have the most impact upon his return?
Here was your response:
Carlos Quentin – 69%
Josh Johnson – 15%
Cameron Mayan – 13%
Casey Kelly – 3%
The good news is that Quentin is getting better, and took live batting practice on the field on Monday.  Hopefully all these players will be back soon.
Thanks for the great participation!
Looking forward to seeing your vote on the new fan poll question asking which Padres player is most likely to be the next to get a contract extension.
Thanks for voting!
Scan