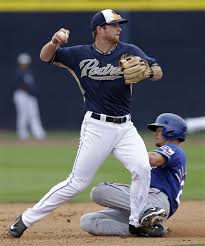 You were asked which Padres prospect (no MLB time) do you think is most likely to help the big club this season?
Here was your response :
Cory Spangenberg – 38%
Kevin Quackenbush – 24%
Matt Wisler – 16%
Rymer Liriano – 11%
Austin Hedges – 6%
Patrick Schuster – 2%
Alex Dickerson – 2%
Chris Rearick – 1%
This was the most responded to Fan Poll yet, so thanks for the great participation!
Looking forward to seeing your thoughts on the new fan poll question about which Padres pitcher you think will post the most W's this season.
Scan