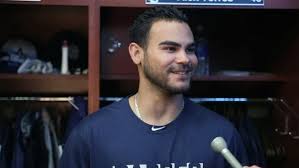 You were asked which Padres reliever do you think will get the most appearances this year??
Here was your response:
Alex Torres – 30%
Joaquin Benoit – 24%
Dale Thayer – 21%
Nick Vincent – 18%
Tim Stauffer & Huston Street – 3% each
Thanks for the great participation!
Looking forward to seeing your thoughts on the new fan poll question asking which Padres player currently on the DL do you think will have the most impact upon his return.
Thanks for voting!
Scan