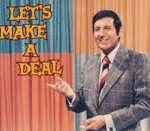 This has been a GREAT trade season so far with all kinds of rumors, impactful action, and now even more refueled speculation on who is in play, and where they will go.
What many thought was the biggest offensive chip in Carlos Beltran went to the Giants.  Instead of that clearing the way for the second tier bats to move, and secondary needs to be filled, it instead has sparked new interest in players who were said not to be for sale.
Specifically the Astros' Hunter Pence.  GM Ed Wade has all along said that he would entertain offers for Pence, but his asking price was astronomically high, seemingly indicating that there was no real interest in moving him.  Looks now like Wade was simply playing the market, forcing his biggest competition in Beltran off the market at the highest price possible, now positioning himself with the golden chip (even shinier that Beltran in my opinion) that everyone wants, and with a precedent set for what he can command for it in return.   As many as eight teams are reportedly inquiring about the right hand hitting outfielder, including the Phillies, Braves, Red Sox, and Indians.
This of course affects the possible move of Ryan Ludwick, and unfortunately for the Padres may take away some of their leverage as another bat is now on the market, and attention and talent may go there first.  Additionally it may wet the appetite for another previously unavailable bat to wiggle into play.  Cubs third baseman Aramis Ramirez has said all along that he did not want to be traded, at least until into August. Well, watching all this excitement of other players getting attention and moving to greener pastures may have relaxed his no trade stance a bit with his recent comment "I understand it's a business. If they're looking to rebuild, I can't fit in. So we'll see." Hmmm….sounds like the Angels, who are desperate for a third baseman with a bat, may get a shot at him after all.
GM's can change their minds last minute as well, as we've seen the White Sox Kenny WIlliams decide his team apparently i snot a contender in his view, and has started to make moves.  Edwin Jackson was sent packing (again), and now Carlos Quentin is rumored to be in the Phillies cross hairs.  Another enticing bat that may delay any decisions on Ludwick.
Hiroki Kuroda was thought to be the top starting pitcher available, but there are new reports that Ubaldo Jimenez is back in play after being teasingly dangled earlier.  The Red Sox, Yankees are the front runners with the Tigers and Indians sniffing around as well.  And speaking of Dodgers who may be traded I would not be shocked if a desperate ball club who falls short in the Spence lottery doesn't call the Dodgers and make an over the top offer for Andre Ethier.
Point is this – the landscape is changing by the hour, and several of these GM's seemed to have played the market perfectly by claiming to not be playing it at all.  For the Padres it could affect Jed Hoyer's plays by taking the urgency and focus away from some suitors, maybe taking away some of his leverage with a widening talent pool, and potentially diluting the talent pool available for him to choose from in return.  He still has pieces other teams want, but the game has possibly gotten a little tricker in the past 24 hours instead of easier as would have been expected after the Beltran move.
Fasten your seat belts everybody as these last few days before the deadline may be action packed…let's enjoy the ride!!!!!
Scan