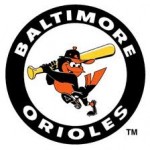 If there is ever a question in the minds of baseball fans as to the importance of solid front office management and leadership in affecting a team's success both on the field and in its community, let the Baltimore Oriole's most recent display of incompetence serve as exhibit 1A.
After years of being one of the most respected and storied organizations in all of MLB, the Orioles are now little more than a gutted wreck.  Years of ineptitude at the helm are to blame, and no matter how beautiful the stadium, how prestigious the fading history, or how deep the payroll pockets, leadership or a lack of it trumps.
Their latest fiasco of seeking a new GM, interviewing only 2 impactful candidates, then losing them both with one actually walking away after being offered the position is just the latest chapter of this growing anthology of how to waste envied resources and destroy a great franchise.  Orioles fans, players, and members of the organization deserve better, and hopefully they get it soon.
Scan