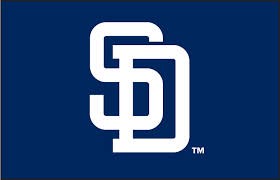 The Padres released their list of Minor League Roving Coordinators yesterday, and there will be a lot of new faces giving guiding and sharing baseball knowledge with the Friar youngsters during their quest to get to the Big Leagues.
The new faces include:
Moises Alou – Alou joins the Padres as special assistant, player development.  I was teammates with Moises with the Astros, and was not only an impact player on the field, but a stable and confident leader in the clubhouse.  He has also served as the general manager of Leones del Escogido in the Dominican Winter League since 2009, during which time the club has won three national titles in the Dominican Republic and two Caribbean Series championships. Alou also served as general manager of the Dominican Republic team that won the 2013 World Baseball Classic. His playing career included parts of 17 Major League seasons with the Pittsburgh Pirates (1990), Montreal Expos (1990, 1992-96), Florida Marlins (1997), Houston Astros (1998-2001), Chicago Cubs (2002-04), San Francisco Giants (2005-06) and New York Mets (2007-08).  He was a six-time National League All-Star, and finished third in NL Most Valuable Player voting twice in 1994 with the Expos and 1998 with the Astros.  He finished his career with a .303 average, 2,134 hits, 421 doubles, 39 triples, 332 home runs, 1,287 RBI, 1,109 runs scored and 106 stolen bases in 1,942 games played.  His father, Felipe, uncles Jesus and Matt, and cousins Jose Sosa and Mel Rojas (who currently serves as pitching coach for the Padres Dominican Republic staff) have all been part of the Alou family legacy that has been known throughout baseball for decades. Felipe was my manager twice, first while playing for Escogido during winter ball, and again later when I played for the Expos.  Some of the brightest baseball people I've been around.
Dave Snow – Snow joins the Padres as player development consultant having spent the majority of his career in the collegiate ranks, most recently at Long Beach University where he was head coach from 1989-2001, where he guided the Dirtbags a 510-291-4  record, as well as six Big West Conference titles, 11 NCAA playoff appearances and three College World Series appearances (1991, 1993, 1998).  He was the NCAA Coach of the Year in 1989.  I originally first met Dave when he was the head coach at Loyola Marymount from 1985-88, where he earned NCAA co-Coach of the Year in 1986 after his Lions went to the College World Series.  This solid baseball man, and proven coach is now on board, not dissimilar to Pads AAA manager Pat Murphy's transition a few years back from the college coaching ranks to the pro side.
Luis Ortiz – Ortiz will cover both the field and hitting coordinator after spending the last two seasons as the cultural development and lower level hitting coordinator for the Cleveland Indians. Prior to his work with the Indians he helped the Texas Rangers as assistant hitting coordinator (2012), hitting instructor (2009-11) and hitting coach for the Single-A Spokane Indians (2008). This will be his 22nd season in professional baseball, having played for 14  four at the Major League level, for the Boston Red Sox (1991-94), Texas Rangers (1995-97), Kansas City Royals (1998), Milwaukee Brewers (1999), Arizona Diamondbacks (2000), Montreal Expos (2001-04) and St. Louis Cardinals (2004) organizations.
Mark Prior – This is the second season with the Padres organization for the University of San Diego High School graduate, and first as the club's pitching coordinator. He joined the club's baseball operations department in December 2013, after a 12 year playing career which included  five Major League seasons, all with the Chicago Cubs (2002-06).  In 2003 he finished third in Cy Young Award voting and was named to the National League All-Star team, while helping the Cubs win their division and their first playoff series in 95 years. The big right-hander also spent time with the Padres (2008-09), Texas Rangers (2010), New York Yankees (2011), Boston Red Sox (2012) and Cincinnati Reds (2013) organizations.  He was one of the most dominating young pitchers during is time at USC, and his first few year six the Cubs before a series of injuries shortened his career.  His great work ethic and knowledge of pitching will be a great addition to the development of the young friar arms on the way.
  Eric Junge – This is Eric's third season with the Padres organization and first as minor league pitching instructor. The past two seasons he traveled with the big league club as an advance scout pouring over video, charts, and other diagnostic tools to help put together the game plans for the pitching staff to get opposing hitters out.  He was extremely effective in that role. He pitched professionally for 14 seasons, including parts of two seasons in the Major Leagues for the Philadelphia Phillies (2002-03), and had minor league time with the Los Angeles Dodgers (1999-2001), Phillies (2002-04), New York Mets (2005), San Diego Padres (2006), New York Yankees (2007), Los Angeles Angels (2010-11), Colorado Rockies (2012) and Atlanta Braves (2012) organizations. He even pitched in Japan in 2008 for the Orix Buffaloes, and in Korea in 2009 for the Hanwha Eagles, as well as in Venezuela from 2009-13 for Navegantes del Magallanes before joining the Padres. His extensive experience has prepared him well for his new role in helping to guide the young arms working their way up, as there is little they will experience that Eric has not already.
Ryley Westman –   This is his first year with the Padres as catching coordinator after spending last year as the assistant catching coordinator in the Texas Rangers organization. He also served at various capacities with the Rangers' Dominican Summer League affiliate for five seasons as a catching coach (2009-11) and later as the manager (2012-13), leading the club to the DSL title in 2013.  He graduated Cum Laude with Honors from Northwest Missouri State in 2007, then played a pair of seasons in the Independent Frontier League (2007-08) before starting his coaching career.
Tarrik Brock – Tarrik joins the Padres as outfield coordinator. He spent last season as the first base coach for the Houston Astros, and was also responsible for baserunning instruction. Prior to Houston he spent seven seasons in the Florida/Miami Marlins organization as the minor league outfield and baserunning coordinator as well as the interim first base coach with the big league club for part of the 2010 season. The former outfielder played 13 professional seasons for the Detroit Tigers (1991-96), Seattle Mariners (1997-98), Colorado Rockies (1999), Chicago Cubs (1999-2000) and Los Angeles Dodgers (2002-03) organizations, including part of one Major League season in 2000 for the Cubs.
Returners to the Pasdres's staff will be Infield Coordinator Eddie Rodriguez, Latin American Instruction Coordinator Evaristo Lantigua, Strength and Conditioning Coordinator Jordan Wolf, Rehab Coordinator Ryan Bitzel and Medical Coordinator Joseph (JoJo) Tarantino. In addition, Gorman Heimueller also returns to the Padres for his second season with the organization and his first as roving pitching instructor.
Scan