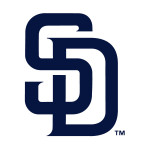 After they took the first two games from the Cardinals the Padres had positioned themselves perfectly to win the four game series.  Unfortunately it didn't play out as planned as they fell to the Cards 3-1 to walk away with a series split.  Not the hopeful outcome after the hot start, but noting wrong with a split on the road against the team with the best record in MLB.
The Padres gave Kennedy a lead in the 3rd thanks to a Kemp RBI single that drove in Solarte. He was in scoring position thanks to a walk and a Cardinal error.  The Friars may have been able to add on some more runs that inning had it not been for a stellar catch by the second baseman, Wong, who robbed Alonso of a run scoring 2-out single, when he out ran the ball and kept it from dropping safely into shallow center field.  It was a momentum turning play that the offense ultimately did not recover from.
Although Ian looked sharp the first two innings he wasn't able to hold on to the lead. After he gave up a hit to the pitcher to lead off the Cards half of the inning he then yielded a 2-run home run to the lead off hitter to put the home team on top 2-1.
Two innings later it was the same 1-2 punch to hurt him again.  This time it was a double to the pitcher, followed by a double to the lead off hitter that plated another run and put the Pads behind 3-1.
The Pads made very little noise after that get catch that ended their rally in the 3rd.  18 of the next 19 batters were retired, including the last three in the 9th by Siegrist who notched is 4th save of the year.
Shields will toe the slab for the Pads in game one against the Pirates.  Ted Leitner and I will bring you all the action starting at 4:05 PST on the Mighty 1090.
Scan