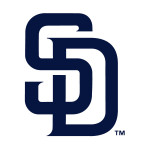 Like Forrest Gump might say, "Baseball is like a box of chocolates.  You never know what you're gonna get."  Tonight the Padres got the best Kyle Hendricks that anyone has ever seen, and fell to the Cubs 3-0 while dropping the series 2-1.
Despaigne started with an urgent need for both the team and himself to have a good outing.  The team needed to win rubber match to salvage the homestand after dropping three of four to the Nationals. Odrisamer needed a rebound outing for himself after back to back rough outings to prove he should stay in the rotation at least until Morrow is ready to return.  Things started shakily when OD issued a lead off walk to Fowler, then hung a curveball to Bryant who drove it over the center field wall to post a 2-0 Cubs lead in the 1st before an out was recorded.
To his credit, however, Despaigne pulled himself together when things could have easily spiraled down, and he did not a low another run for the next five innings. He did a fine job of using this fastball effectively to his glove side away to RH batters and in to the LH's, and ended up throwing 6 innings of 2-run ball, but left trailing 2-0.
While OD was holding the Cubs in check the Pads offense itself was being shut down by Kyle Hendricks.  The Friars had faced him in Chicago but he was nowhere near as sharp last time as he was tonight. He was surgical with is fastball all night long.  He sank it and cut it at will and stayed on the corners all night.  He probably didn't throw more than a dozen off speed pithes all night.  But he didn't need to.  It was a great example of how a well placed fastball is still the toughest pitch to hit. The Friars were only able to muster 5 safeties, and the only runner to reach second base was Upton after he stole second following his single in the 4th.
The Cubs got an insurance run for themselves with a Russell HR in the 7th, but it was truly excess because Hendricks was not in trouble at any point in the evening, and twice when the Pads did get a man on base he rolled a double play to nip any threat in the bud.  He ended up with a 5-hit shoutout, his first in MLB .
Aside from the game there was some good news coming out of Petco today with updates on some injured guys trying to come back.  First, Yonder Alonso is healing up quicker than expected and may resume baseball activities within the next few days which is great news for him and the team who has missed him.  Second, Brandon Morrow threw a bullpen today as he continues to strengthen that pitching shoulder.
I usually don't say this on game 43 of the season, but this upcoming road trip could be an important one for the Pads.  Playing the Dodgers it's an excellent opportunity to gain ground on the division leader who has lost 6 of heir last 8, and 3 in a row all shutouts at the hands of the Giants.  They then stay on the West Coast to make the travel easy as they face Anaheim who's been en fuego of late winning 10 of their last 15.
Cashner will be handed the ball on Friday to get the trip off to a good start with the first pitch being fired at 7:10 at Chavez Ravine.  Look forward to you joining Ted Leitner and me for all the action during the series on The Mighy 1090.
Scan