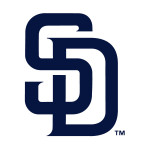 "It's always something – if it ain't one thing it's another" – Roseanne Rosannadanna.  Gilda Radner's famous SNL character could certainly be talking about the Padres recently.  Tonight was no exception as the starting pitching showed up and was marvelous, but the defense, and bullpen had momentary lapses that were enough to sway the outcome to the Dodgers favor 2-1.
Cashner started and had one of his sharpest outings of the season.  He had excellent command of his fastball, slider and change up for most of the game. The only hiccup came in the 5th when he allowed a lead off single the resulted in a runner standing on second because of an error in the outfield. The next batter doubled scoring the runner easily from second for the only run (unearned) he would allow over his six innings of work.
The Friars answered in the 7th with Norris doubling off Greinke, and Venable fighting off a fastball on his hands to single into center scoring Norris on close and ultimately unsuccessfully challenged play at the plate to tie the game.  The pads had the momentum and finally in the 8th had Greinke out of the game but stranded 2 runners in the frame.
Maurer pitched a strong scoreless 7th, and Benoit was called upon to handle the 8th as usual.  But the unusual happened and he did not post a zero.  After getting ahead  of Joc Pederson 0-2 on two good changeups down and away, he tried to go with a fastball away but missed his location leaving  it on the plate and Pederson crushed it 430′ into the right center field pavilion for a 2-1 Dodger lead, and the ballgame.
The good news is it looks as though maybe the starting pitching is starting to settle down with four solid efforts in a row – all good enough to win.  The hitting, however, continues its slump and the bullpen its hit or miss identity crisis. When things are going like this you simply have to play flawless baseball from the pithing and defensive standpoint and make the one or two runs you do get stand up.  Easier said than done, but you have to grind, and grind, and grind out as many wins as possible until you get all your pieces back in the lineup and things start to heat up again.
It will be up to Kennedy tomorrow to stop the three game skid.   First pitch is at 7:10 and Uncle Teddy and I will look forward to you jingo us for the action on the Mighty 1090.
Scan