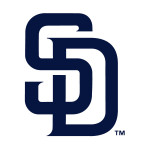 The Padres couldn't parlay last night's dramatic walk off win into any sustained momentum and fell to the Pirates tonight in game three 5-2.  They now trail the series 2-1 and continue to look for a way to string together some consistent baseball and some wins in a row.
Despite the energy from last night's heroics the Pads found themselves playing catch up early as Ross allowed a couple of hits to go along with a Friar fielding error to give the Bucs a 1st inning 1-0 lead.  The Pads answered back as quickly as they could with a Venable lead off walk and Solarte double to drive him in, and voila it was tied 1-1.
Ross then allowed three singles in the second which lead to another Pirate run and a 2-1 deficit. After that, however, Tyson found himself and retired eleven in row to post zeros in the 3rd, 4th, and 5th.  The offense again tied it up for him in the fourth on Kemp and Norris singles and a Pirate error.  2-2 after 5.
The 6th proved troublesome as Tyson missed on a back door slider to Alvarez, caught too much of the plate and it was sent sailing over Venable's head for a double. He hit the next batter, then Spangenberg saved a run from scoring with a diving play on a ball up the middle that went for an infield single but kept the bases loaded for a potential inning ending double play with the pitcher, Morton, at the plate. Ross induced the needed groundball but it was a slow high hopper to second, and the only play was to first allowing the go ahead run to score.
At 3-2 the Pads still had a chance to take it, but Morton threw a scoreless 7th to get the ball to the tough back end of the Pirate bullpen.  Watson struck out the side in the 8th. Quackenbush then struggled allowing 2 runs to cross in the Bucs 9th which put it out of reach. Melancon closed it out and the big boost from last night that was going to jump start a wining streak for the Pads vanished into the night.
It will be up to Despaigne tomorrow to save the series split with the first pitch being fired at 6:10.  The late start is due to the San Diego Rock 'N' Roll marathon being run tomorrow.  Look forward to having you join Uncle Teddy and myself for the action on the Mighty 1090.
Scan