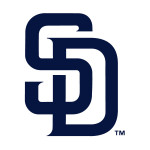 Tonight's game was almost over before it started as the Rockies beat the Padres 10-2.
The Rockies scored four in the first off Erlin and never looked back. They scored another in the 2nd to take a 5-0 lead.  The Pads got on the board in the 3rd thanks to a Myers double and Upton single, but that would be as close as they would get.
Erlin's struggles continued into the 4th as three more crossed ending his night.  He was followed by Despaigne, Rzepczynski, Mateo, Jackson, and Kelly out of the bullpen over the next five innings.  They would allow three runs to cross between them.
Gyorko hit a solo homer in the 6th, but that was the only other noise the Pads offense would make.
The highlight of the night was Casey Kelly's two innings of work.  It was his first MLB appearance since 2012.  It had to be an emotional moment for him to return to a big league mound after Tommy John surgery shut him down in spring 2013. He allowed 5 hits and one run but showed good command of his fastball and a slider with excellent depth.  It was great to see one of the many TJ surgery pitchers return in a Padres uniform.  He is scheduled to start on Friday, and hopefully shows the same quality stuff as tonight.
Tomorrow Shields will try to salvage the final game of the series, with first pitch crossing the plate at 1:10 PT. Uncle Teddy and I will bring you all the action on the Mighty 1090.
Scan