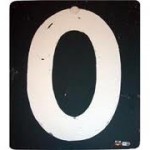 That weekend series against the Dodgers marked a new level of frustration for Padres fans as we head into the All-Star break.
As usual the Pads staff pitched very well, even brilliantly at times almost recording the franchise's first no-hitter, but the lineup was unable able to score more than one run over the entire series.
According to Robert Diamond at the the Elias sports bureau:
"The Padres limited the Dodgers to a combined 12 hits over the weekend, yet were swept in the three-game series at Dodger Stadium.  Allowing a combined 12 hits and being swept in a three-game series hadn't happened in MLB since 1966."
Is there any question about what Jed Hoyer will be focusing on over the next few weeks?
Ouch…
Scan