Charitable Causes
These are some of the charitable organizations or community groups that I either support directly, or indirectly through public appearances and speaking engagements.


Voices for Children is a nonprofit organization that provides advocacy and mentoring services to the foster children of San Diego County. Their endeavor is to ensure that abused, neglected and abandoned children who have become dependents of the San Diego County Court will have a safe and permanent home. Through their network of trained and educated volunteer Court Appointed Special Advocates (CASAs), Voices for Children works with key agencies, legal counsel and community resources to identify and protect the best interests of each child inside and outside of court. This is an incredibly worthwhile cause, and since its inception in 1980 its volunteers have helped over 45,000 abused and neglected children. Simply click on this link to visit their site and find out how you can make a difference in a child's life.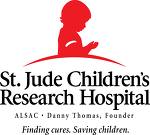 St. Jude Children's Research Hospital – San Diego
St. Jude's Children's Research Hospital – San Diego St. Jude is unlike any other pediatric treatment and research facility. Discoveries made here have completely changed how the world treats children with cancer and other catastrophic diseases. With research and patient care under one roof, St. Jude is where some of today's most gifted researchers are able to do science more quickly.  All patients accepted for treatment at St. Jude are treated without regard to the family's ability to pay.

United Cerebral Palsy of San Diego
The mission of United Cerebral Palsy of San Diego County is to advance the independence, productivity and full citizenship of people affected by cerebral palsy and other disabilities. By making solid steps, UCP can build a better community for all in the process. Whether assisting someone in finding their first job, helping a child express him or herself through technology, connecting parents and individuals to support one another, or breaking down architectural and attitudinal barriers so all people can fully participate in our community, UCP helps create a world where dreams guide – lives are fulfilled and anything is possible.