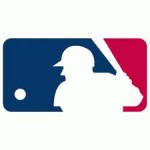 Hard to believe we are at the midway point of the 2011 MLB season.  Here's my lists of MLB notables for the first half:
Best Feel Good Story: Pittsburgh Pirates.  They're not out of the woods yet, but the Buccos are in position to break their unbelievable streak of 18 consecutive losing seasons!  Even more astonishing is that they are only 1 game out of first place in the N.L. Central.  Yes, there is a lot of baseball left, and their 47-43 record doesn't leave them much margin for error, but under the leadership of their new manager Clint Hurdle, the Pirates may break the longest losing season streak of any North American professional sports league.  At a minimum this year's club has reminded their long suffering fans what it looks like to have a good baseball on the field, a winning record, and something other than empty seats in one of MLB's most beautiful stadiums.  Keep it going Pittsburgh!
Division Leader Surprise: Almost the Cleveland Indians.  Ok, so they fell out of the lead of the A.L. Central on the last day of the first half.  But geez, who picked the Indians to be anywhere close, let alone leaders for almost the whole first half?  Great to see an underdog competing with a hodgepodge of young talent, reviving veterans, free agent castoffs, and some good old fashioned solid coaching.  Would love to see them stay relevant until the end.
Memorable Milestone: Derek Jeter's 3000 hit.  In true Jeter fashion he hits a home run for #3000, and almost hits for the cycle in leading his Yanks to victory.  For me this guy has been one of the most underrated players over the past almost 2 decades.  He's been one of the game's greatest performers, at one of the toughest positions, on pro sports' biggest and most scrutinized stage, and he's done it with class, and scandal free.  A true icon for the sport, and hopefully he can ride off into the sunset with the same grace with which he lead his teams to 5 world championships.
Spirit Of The Game Award: Christian Lopez. This is the 23 year old Yankee fan who caught Jeter's historic 3000 home run hit.  While it is the custom in today's society to hold such memorable souvenirs for ransom to extort hundreds of thousands of dollars in some cases from collectors, Lopez instead simply handed the ball to its rightful owner, Derek Jeter.  For me it was one of those moments that reminded me of all that can be good about the game, our society, and the connection that can exist between players, fans, and this great game.
Party Pooper Award: The IRS.  After Christian Lopez is rewarded for his magnanimous gesture mentioned above, the IRS swoops in to tax him for the bats, baseball, jerseys, and box seats he was given by the team.  $14,000 is the estimated check he may be asked to right to the IRS for simply doing the right thing.  Stay hot, Uncle Sam!
Somber Moment: Shannon Stone.  The 39 year of firefighter died when he fell from the stands at Rangers Ballpark trying to catch a ball thrown to him by Rangers star Josh Hamilton, as his 12 year old son looked on.  Tragic and heartbreaking.  My prayers go out to his widow and son, and a tip of the cap to the Rangers organization who seem to be handling it with as much remorse, reverence, and dignity as they can.
First Half A.L. MVP: Adrian Gonzalez.  Adrian has been everything the Red Sox expected and more. He was the lone shining light during their bleak 2-10 start to the season, and has been the anchor of that powerful Boston offense that leads all of MLB with 482 runs scored.  Thye are the best team in the A.L. right now in my opinion, and a large part of their first place position at the end of the first half has to do with Gonzo's .354, 17, 77 performance.
First Half N.L. MVP: Prince Fielder. Milwaukee is tied for first in the N.L. Central because they can out slug their opponents, and Fielder's .297, 22, 72 leads the way.  The left handed slugging firstbasemen will command a HUGE contract when he hits the free agent market this off season.
First Half A.L. Cy Young: Justin Verlander: The Tigers flame thrower has a league leading 12 wins with a 2.15 ERA.  Yes, Jered Weaver has a lower ERA, but Verlander's no hitter trumps.
First Half N.L. Cy Young: Jair Jurrjens.  Atlanta's 25 year old right hander is realizing his potential by leading the N.L. in wins with 12, and ERA at 1.87 at the break.  He will be an important part of the Braves reaching the World Series this year, which I am still predicting they will.
MLB Player Of The First Half: Jose Bautista. 33 home runs (1st MLB), 66 RBI (7th MLB), and .334 avg. (3rd MLB), should say it all, but in case you need more how about a .468 OBP (1st MLB), with the help of 74 BB (1st MLB).  In other words, teams do everything they can to not pitch to him, yet when they have to he's burned them with the long ball more than anyone else in MLB.  Too bad his Blue Jays are unable to put enough support around him to be a factor in the A.L. East this year.
Those are my picks, but what are yours?
Looking forward to what the second half of MLB will bring us!
Scan