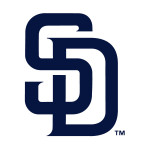 Quite a day for the Padres organization.  First and foremost in the midst of his 9th year of leading the Padres, Buddy Black was relieved of his duties as manager this afternoon.  Later in the evening the Pads fell to the A's 9-1.
There isn't much left to say about the managerial situation for the Padres that wasn't said earlier today.  A.J. Prefer apparently called Buddy into the offices in the morning and informed him of the decision to make a change.  All accounts are that Buddy handled it with dignity and class as always.
Dave Roberts has been named the interim to the interim.  He will oversee the game management for the next couple of days while the team interviews candidates to become the official interim manager who will skipper the team for the remainder of the season.  The candidates are reportedly all internal at this point.  Roberts is one of the candidates as is reportedly AAA manager Pat Murphy, and others.  Apparently a permanent manager will be selected after the season.
I wish Buddy nothing but the best in his future ventures as he brought his professionalism, class, and leadership to the clubhouse and the organization every day.  He was always helpful and forthright with the media, and I learned a lot about baseball being around him.  He is an excellent baseball man and an even better person, and he will no doubt land on his feet in another organization when he so chooses.
Padres baseball for its part needs to move forward.  Internally priority number one is selecting a new skipper that can try to keep the direction and focus of the club heading in a positive direction.  This season is not over by any means, but how it performs over the next four to five weeks will obviously be crucial.  As for the players their priority needs to continue to win baseball games regardless who ends up writing out the lineup card the rest of the way.
There's even less to report about tonight's ball game.  Former Padre Jesse Hahn was able to handcuff the Pads offense with his primarily fastball curveball combination for 6 2/3 innings of 1-run ball.  Ross was not sharp and was out of the game after the fifth with a high pitch count and trailing 4-1.  Mazzoni, who was just called up today for Myers who was put on the 15-Day DL, allowed 5 runs including a grand slam in the 8th to put it out of reach.
It was a tough game on an overall challenging day for the  organization.  Better times ahead.
Cashner will try to usher in those better times as he gets the ball tomorrow and will fire it for the first pitch at 12:40.  Look forward to having you join Uncle Teddy and myself for all the action on the Mighty 1090.
Scan