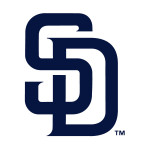 The Padres did what no other team in MLB has accomplished so far this season when they scored 5 runs off Pirates starter A.J. Burnett tonight and chased him after 5 2/3 innings.  This is where I'm supposed to be able to continue on, "And in doing so the Friars downed the Bucs…".  Unfortunately that is not how the story finishes tonight as despite the damage inflicted on the N.L.'s most effective starter this season the Pads lost the game 11-5.
It was over almost before many fans had a chance to get settled into their seats as Kennedy made two crucial errors in the first that set the tone for the night.  The first mistake was a 2-out, 2-strike hit batsman that put two runners on board and extended the inning thus setting the table for the costly second error.  That being a first pitch hanging slider to Kang that was hit into the second deck of the left field bleachers for a 3-run home run to put the Pads in an early hole.
It was mostly downhill from there.  Kennedy allowed a solo HR the next inning to make it 4-0, then gave up a 2-run blast to start the 3rd….6-0 by the time the first beer was down.
Honestly other than the two mistakes mentioned already he didn't look defenseless in the first inning with some well located fastballs and late breaking changeups.  It seemed as though despite spotting the Pirates the early three runs that there was still something there to battle on with and keep the game close while chewing up some innings.  That's what it looked like anyway, until the second HR left and it all seemed to deteriorate quickly from there. By the end of his 3 2/3, 7-run outing his fastball was down to 88, and the breaking ball had lost any bite. It was his shortest outing sine September of 2013, which coincidentally also was at the hands of the Pirates.  It was his third tough outing in his last four starts, and puzzling to watch considering how consistently effective he was in his 33 starts last season.
As usual the Pads refused to quit and actually fought their way back into the ball game scoring two in the fourth and two more in the 5th to get to within 7-4.  They were even able to bring the tying run to the plate in that 5th inning with one out, but were not able to inflict anymore damage.  It would turn out to be as close as they would get as the Bucs immediately piled on four more runs off the bullpen to put it out of reach once and for all.
In spite of the lopsided outcome, there were a couple of positive Padre performances on the evening.  Middlebrooks notched three hits for himself tonight, and continues his resurgence after a slow start.  He's hit over .300 the last 2 weeks, including 7 multi-hit games.  Kelley also did well for himself throwing 1 1/3 scoreless while notching two strikeouts with a slider that has looked sharper each of his last four scoreless outings.  All-Star candidate Upton also checked in with two hits and an RBI to increase his team lead to 37.
Quick injury update for you as well.  Morrow threw a simulated game today and looked strong.  Next step could be a rehab assignment as he gets closer to rejoining the club.  Alonso played his second rehab game in Lake Elsinore without any reported set back, and is expected to next go to El Paso for couple before being reactivated.
Tomorrow it will be James Shields' turn to fire the pill.  First pitch is scheduled for 7:05, and we'll look forward to you joining Uncle Teddy and myself for the call on the Mighty 1090.
Scan