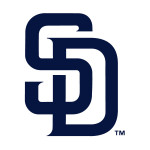 The Padres' walk-off win streak came to an end tonight at the hands of the Diamondbacks 6-3.  Truth be told the final score is of little overall importance at this point.  There were more important long term issues to keep an eye on mainly Casey Kelly's outing.
So how did it go for the righty returning from TJ surgery? Well, he had two outings in one.  In his first MLB start since 2012 it is totally understandable that he would have some butterflies. Coming back from TJ surgery and returning to the mound as a starter after three years would raise the adrenalin level of anyone, and it showed in the first two innings.  Two runs crossed on hard hit balls in the first.  Four more were plated by a Pollock grand slam home run in the second.  6 runs on 6 hits in the first 1 1/3 innings…not the return he was hoping for.
So part one was a disaster, but again it was a two part play. The second act went much better. In fact it went perfectly.  After the grand slam he hit the reset button and found his command, and in doing so retired the next 11 batters in a row.  He's always shown guts, and did it once again tonight finishing with 3 2/3 excellent innings to use as a stepping stone towards his next effort on his comeback journey.
Needles to say for all intents and purposes the outcome of the game was determined after the grand slam.  The Pads did try to climb back in it however. Gyorko, Myers, and Amarista each drove in a run in the 4th, 5th, and 6th respectively to get the Friars to within 6-3.  Norris lead off the 9th with a single to give the Friar Faithfula glamour of hope for yet another walk off comeback. No dice this time, and the Pads dropped the first game of the weekend set.
Erlin will get another chance to wow the brass and hopefully tame the snakes tomorrow with the first pitch crossing the plate at 5:40.  Jesse Agler and I will have the call for you.  Look forward to you joining us on the Mighty 1090.
Scan