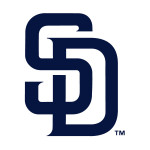 Ian Kennedy entered tonight's game with the best Coors Field ERA of any pitcher with over 50 ip, with the team coming off a nice win in AZ and a much needed day off.  Seemed like the stars were aligned for the Friars to take the series opener with the Rockies, but the plan was derailed early and the Pads fell short 7-4.
The first inning had been a problem for Kennedy throughout the season, but tonight it was the second frame that tripped him up.  A single and a walk started the trouble.  That was followed by a hard hit single that scored a run and a double that scored two more.  In both instances it appeared that there might be an opportunity to make a throw to the plate to cut down the runner but in neither case did the play evolve as expected and the veritable strangle hold Kennedy had in Colorado was broken.  A great catch diving in by Kemp ended the bleeding but not before it was 3-0 Rocks.
The Friars answered right back with a run in the 3rd thanks to Myers and Solarte singling and doubling respectively to start the inning.  Upton's groundout scored the run, but that was all they Pads could get and trailed 3-1.
The defense gave away a run in the Colorado half of the third as a single then double lead to an unearned run.  The runner wouldn't have scored if the relay throw from Kemp on the double had been handled cleanly but it was fumbled to give the Rocks a 4-1 lead.
It stayed that way as Kennedy settled down and pitched quite nicely though the 6th. In the 7th Wil Myers made some noise with a blast to center field to cut the deficit to 4-2.
The Achilles heel of the Pads took the legs from under any comeback as the bullpen once again fell apart in the middle innings unable to keep the game close.  In the 7th the 'pen sent three pitchers to the hill and when it was all said and done three runs crossed to put the Pads in a hole they could not climb out of.
In typical Friar fashion the fellas did not quit, and scored two in the 8th on RBI singles by Upton Jr. and Spangenberg to get within three 7-4.  Edmonds struck out the side in the 8th to keep the Pads within striking range, but the offense could only muster a walk against Rock's closer, Axford, in the 9th and went down with out a run crossing to lose game one.
Tomorrow Robbie Erlin will make his first MLB start of the season after finishing the AAA season strongly and will look to even the series.  First pitch is scheduled for 4:10 PT and Uncle Teddy and I will look forward to having you join us for all the action on the Mighty 1090.
Scan