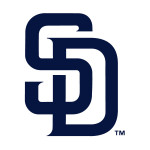 So the Giants are missing 5 of their nine starters huh? Sheesh…they still beat the Padres and a strong Tyson Ross tonight 4-2.
It was the sixth time in a row that the Friars fell to their No. Cal foes.  Ross was the tough luck loser tonight.  It is tough luck when you pitch 6 solid innings, strike out 11, and one of the two runs you allow would likely have not crossed had an experienced MLB defense been behind you.  Ross was every bit as electric, if not more so as he was in his last outing.  Yet there he was losing 2-1 with his 8th spot in the lineup due up with two outs in the 6th and 105 pitches under his belt – pinch hitter time.
The Pads had trouble solving Heston and the Giants bullpen and could only get Tyson one run of support.  That arrived thanks to a towering Spangenberg home run down the right field line in the 6th before Ross was scheduled to hit.
Quackenbush came on in relief and issued a two out walk followed by a homer and the Friars found themselves trailing 4-1.  That deficit would get cut into though thanks to the Padres not so secret weapon coming off the bench, Brett Wallace.  Lord Wallace entered the game with the second most pinch hits in all of MLB, and tied for first with 3 long balls.  He added on to both totals with his now MLB leading 4th PH home run off the pellet throwing Strickland to make it 4-2.
Wally would hit another rocket in the 9th that would eat up the first baseman for a single. It was like watching the big kid in little league hit a hot shot at some poor undersized kid playing too close at first…but it wasn't a kid it was a  grown ass man that couldn't handle the shot.  Wallace is killing the ball right now!  Too bad no one else did in the 9th and he was stranded leaving the final score to be 4-2.
Good news of the night, along with Ross dominating and Wallace caaarushing was the reemergence of Shawn Kelley.  He pitched a scoreless inning tonight, toeing the slab for the first time since Sep 1st.
Ok, the Pads will try to break the curse tomorrow with Cashner going to the mound. First pitch is at 7:10, and Uncle Teddy and I look forward to having you with us for all the action on the Mighty 1090.
Scan