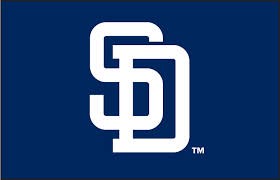 The Padres announced this morning that 5 more players have been cut from the major league spring training roster.
Here are the moves:
OPTIONED: (on 40-man roster, so optioned to minor leagues)
Reymond Fuentes – He'll likely start the season on El Paso, and work on his hitting line drives to get on base and use his speed.
REASSIGNED TO MINOR LEAGUE CAMP: (not on 40-man roster, so simply reassigned)
Rico Noel – Showed the ability to cover ground in OF. Fun guy to talk with, and hope to see him have a good season in either AA or more likely AAA, and stay ready to run 'em down in Petco if called upon.
Anthony Carter – Came in a 6-year minor league free agent with invite to big league camp.  Showed a good sinking FB at times.  His last outing allowing 6 runs in 1/3 of an inning sealed his fate. Could still be a guy that can help in bullpen at some point during season if he mows in AAA.
Dennis O'Grady – Invited to camp as a reward for nice season last year, he really showed himself well.  Displayed ability to consistently locate all of his repertoire down in the zone, and good composure especially for a guy who hasn't pitched above A-ball yet.  At least he gets sent down with a good taste in his mouth of having pitched well up here, recorded his first Cactus League save yesterday, and having put together a great presentation as part of his rookie initiation about MLB players who came out of NY.  Nice job Dennis!  He should feel good heading into his season likely at AA, and at 24 years old a solid year is expected to keep himself moving upward.
Rocky Gale – Did his job of catching bullpens, and just generally being a caddy for Hundley, Grandal, and Rivera. Good experience for him to be around the big league catchers and pitchers, so he can share what he learned with guys he will be around during the season.
With these moves there are now 47 players in camp, with more thinning of the heard to be announced as it takes place.
Scan