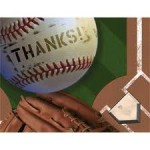 Ok, the first year of HeySan.com is under our belt, and I want to say THANK YOU very much for your passionate, and year round participation!  Your response via emails, site hits, responses to blog postings, interaction through Facebook and Twitter have been fun, and very much appreciated.  Now I need your input on how to make it better for you.  
Please let me know what improvements I can make on the HeyScan website with the blog postings, the email format, links to Facebook and Twitter accounts, link to Channel 4 site, my level of interaction and availability, etc.  Your comments both good and constructively critical will be welcomed and appreciated.
Thank you, again, for all of your support, and for keeping my passion for the game alive by sharing yours.
Sincerest thanks,
Scan