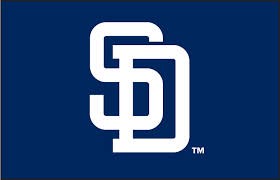 The Padres announced this morning that 3 more players have been cut from the major league spring training roster.
Here are the moves:
OPTIONED: (on 40-man roster, so optioned to minor leagues)
Burch Smith – Came into spring amid rumblings that he could be a guy that could start the season in the bullpen, as the rotation is filled, but never really seemed to hit his full stride in big league camp.  Still throwing pretty hard, just needs to find more command in the zone, and get more consistent with the breaking ball so that he can throw it for strikes consistently when behind in the count, or in the dirt when ahead.  As much as anything else I think he needs to just get back into a normal 5-day routine and get himself back into a comfortable groove, and we'll see him again.
REASSIGNED TO MINOR LEAGUE CAMP: (not on 40-man roster, so simply reassigned)
Cory Spangenberg – Really had a nice spring for himself.  For me he showed himself better than I had anticipated especially from the defensive side.  I expected him to hit up the middle and opposite field, which he did to some success, but the defense is what looked most improved.  It's still a work in progress, but he showed he's making strides in his range to his right (stronger), and charging, with ranging left the next piece to smooth out.  Reps, reps, reps on the defense, and maybe on the offense show a little more threat to be able to turn on something inside as that is where these higher level pitchers are going to be pounding him. It was good to see smile on his face this morning despite the news of getting sent down, because he should feel good about what he showed the MLB staff while here.
Cody Decker – Hit .300 in limited, late inning playing time. Is trying to learn a new position in catching while still staying as sharp as possible at first base. Is putting a lot of time into improving his receiving, and that work could make him a versatile and valuable bench guy with RH power, if he can put up some eye popping HR numbers in El Paso.
With these moves there are now 44 players in camp.  More moves to come with the easier ones being announced every couple of days now, and the tougher ones looming as opening days creeps closer now two weeks away.
Scan