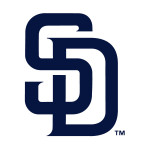 "BAM", "POW", "BOOM", "THWACK"…. If tonight's Padres game was a comic book, those would be the sounds of the Friars 4-3 downfall tonight to the Phillies in 12 innings.
The Pads got off to a good start, and an early lead.  After Upton was hit by a pitch to start the 2nd inning he later scored on Norris' 2-out RBI single and the Friars for the 53rd time this season were on the board first.
They added on to that lead in the 3rd with a little help from Dominic Brown in right field. Amarista and Solarte both singled.  Upton then hit a deep fly ball to right that Brown appeared to have a comfortable beat on until….he simply didn't catch the ball.  It went for a triple and the Pads were up 3-0 with shields on the mound looking good.
Then the sound effects started.  "BAM", Brown in an effort to redeem himself hit a solo HR to right field to make it 3-1 game.  It was the 22nd long ball allowed by Shields this season, 15th by a left handed batter, and 18th that was mercifully a solo shot.
Two innings later "POW", Ryan Howard launched one into the beach area in Right-center field.  23, 16, and 19 to update the HR splits.  3-2 Pads.
Next inning "BOOM", Asche with a HR to right.  Bye bye lead, now tied 3-3.  Oh, and the splits update goes to 24th HR, 17th by a lefty, and 20th with no one on base.
And so the score stayed tied 3-3through the 8th, 9th, 10th, and 11th.   Then in the 12th it was "THWACK's" turn to show up and take all the fun out the game for the Padres and their fans.  Rupp hit a long ball to dead center off Quackenbush and just like that the go ahead run was on the board.
Pads as usual did not quit, getting two hits in the 12th but were unable to deliver the killer blow.  Fourth loss in a row and the Friars are now 9 games back of the second wild card spot.
Ross to the mound tomorrow for the Friars, first pitch at 5:40.  Lots of special pregame events including induction into Pads Hall of Fame of Benito Santiago and Gary Templeton. Hope you'll join Uncle Teddy and me for the action on the Mighty 1090!
Scan